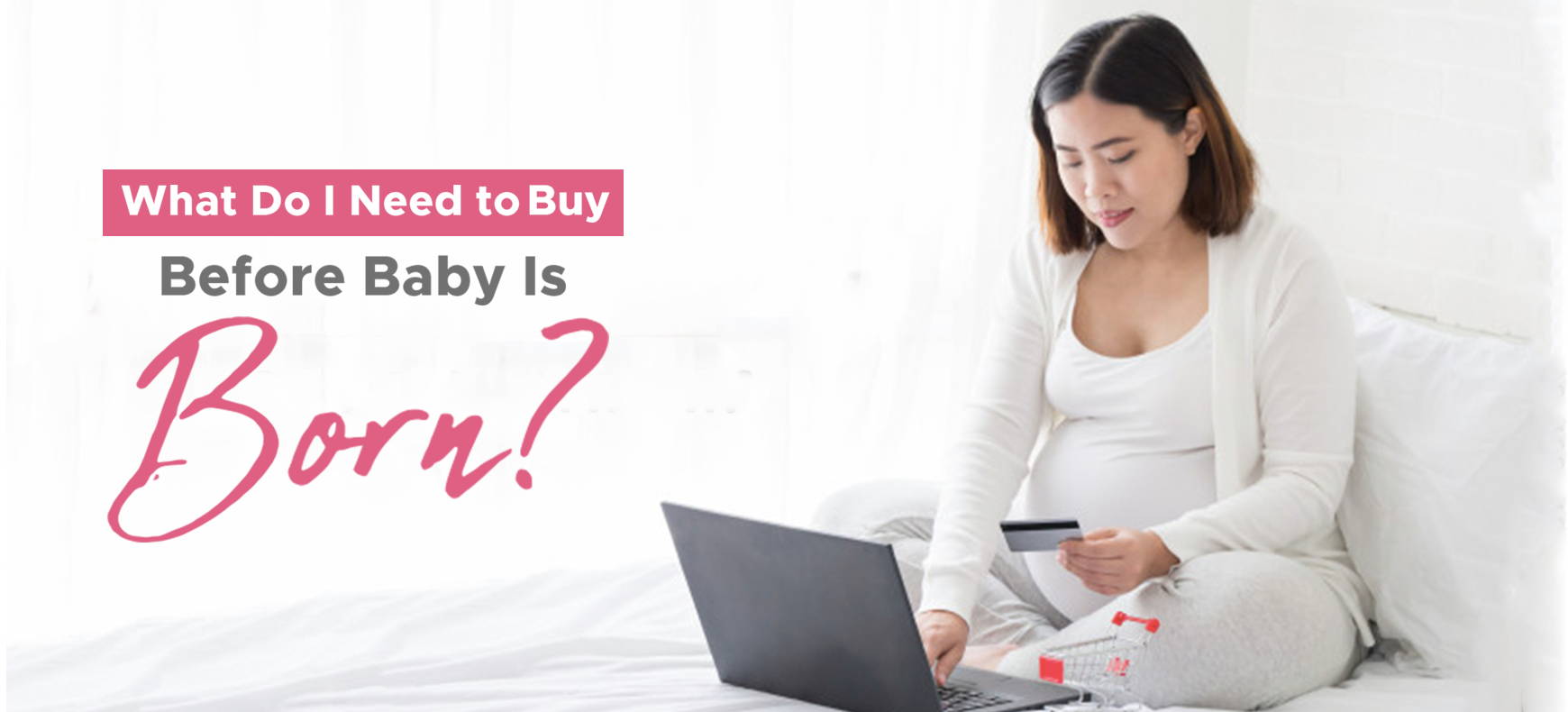 Being a mum-to-be is such an exciting journey, especially during those times when you're shopping for awesome baby stuff! Some mums would get everything in the cart and even buy it in different designs and sizes, just to make sure one of it would suit the baby. Other mums, on the other hand, would think that babies grow very fast and you just need to prepare what they need and not to waste so much money. And there are also situations where you stock everything up but once the baby arrives, only then you realise that "Oh I need that now, but I never thought of buying it before!"
Some baby stuff is undoubtedly essential, while others are just nice to have. So, no matter what kind of parents you are, here are some of the essentials you would want to have on standby before your little one arrives. You can create your shopping list based on a newborn's daily needs and routines which mainly consist of feeding, diapering, clothing, bathtime, and bedtime.
Feeding
If you are going to breastfeed, the first essential thing that might need to be used right after the baby is born, is the breast pump. It is advisable to start using the breast pump soon after delivery. When the baby is not available to latch after delivery, the breast pump can be used to stimulate milk production and establish lactation.
A manual pump is sufficient if you have time to do the manual work but for a mum who has a busy lifestyle or seeks to have more relaxed pumping time, you can consider getting a hands-free pump. And along with that, a pumping bra may provide more convenience for you.
Whether you are planning to breastfeed or go with formula feeding, you will need to have the milk bottles ready, but try to not stock up. You can just stick to a smaller bottle and see if it suits your baby as every baby has different preferences to different material and brands of the bottle.
Diapering
You might be wondering whether to buy a cloth diaper or a disposable diaper. Cloth diapers are reusable and gentler for sensitive skin but it is less absorbent. While disposable diapers are more breathable and absorbent, its chemicals are more likely to cause irritation. Don't stock too many diapers as your baby grows very fast especially in the first few months. Also, consider the possibility that some brands might not suit your little one.
Similarly, diaper wipes also need to be prepared but refrain from overstocking as some brands' wipes can be sensitive to baby skin. To prevent diaper rash, you can get baby ointment or diaper cream and apply it after each change.
Not to forget, prepare a portable changing pad. Not only it can prevent the diaper leaks spill over your belongings, but it also keeps your baby cushioned during the changing of diapers.
Clothing
The few types of baby clothes that you would need to prepare are the onesies with short or long-sleeves, baby pants, socks, and footed pyjamas. You can prepare at least a week's worth of baby clothes. Burp cloths would be necessary, as your baby might spit up and drool after feeding so it can protect the baby's clothes.
Another great baby stuff that serves several purposes is the receiving blanket. It can be a larger form of burp cloth which better protects the clothing, as a cover while breastfeeding, a cover to keep your baby warm after a bath, and also to use for diaper changing.
Bathtime
Before the umbilical cord falls, you can give your baby a gentle sponge bath. You can try a tub bath once the umbilical cord falls off. Keep in mind that you may need to adjust and go back to a sponge bath sometimes if your baby gets fussy. So having a bathtub prepared in the house is great. Meanwhile, the baby washcloths are needed to bathe your baby with soap. Along with that, you would also need a baby soap or cleanser.
On top of those, you may also want to get the soft-hooded baby towels. Most of the baby towels come with a hood so they can keep the baby's head dry and the soft cotton is important for absorbing water and keeping the baby comfortable.
Bedtime
If you are not planning for co-sleeping, then a crib and crib mattress need to be on standby. Also do get the waterproof mattress cover or crib sheet – to reduce your trouble afterwards. Get your newborn a swaddle so your little one can feel snug and sleep longer as it recreates the womb experience. When your baby grows stronger, you might need to switch from swaddle to sleep sack as they can jailbreak the swaddle blanket.
Another essential item that you might need before you get discharged from the hospital is a proper infant car seat to bring your baby home safely. And before you deliver, make sure you read through the instruction manual so you understand how to install and adjust it.
To Wrap Things Up
Above are some of the essentials you would need to prepare before your baby is born. Spend some time for babies stuff online shopping as it is easier and more fun than you think! Mummies-to-be, all the best and do get them all ready!
Join MumChecked Reward 
Program Now!
Enjoy Exclusive Discounts, Greater Savings and More Rewards just by shopping and sharing your product reviews today!
Join For Free Now
---