When it comes to shopping for your newborn, it might feel like you have a million things to buy. While some essential baby products like diapers and daily outfits come to your mind naturally, there are other products that are equally important yet often missed by new mums. Are you aware of what these products are, and do you have them ready? Check out the list below to be sure!
1. Milk Bottle Cleanser & Brush
The first one on the list seems like a no-brainer, but you'll be surprised how many new mums only bought the milk bottles and forget about the products to clean them. Whether you are feeding your little one breast milk or formula milk, both tend to leave greasy residues and sour stench in milk bottles. Common dish washing liquids aren't the best solution as they contain harsh chemicals that may harm your baby. Hence, it's best to get a natural milk bottle cleanser and a handy brush to make sure your baby drinks from a squeaky clean bottle every time!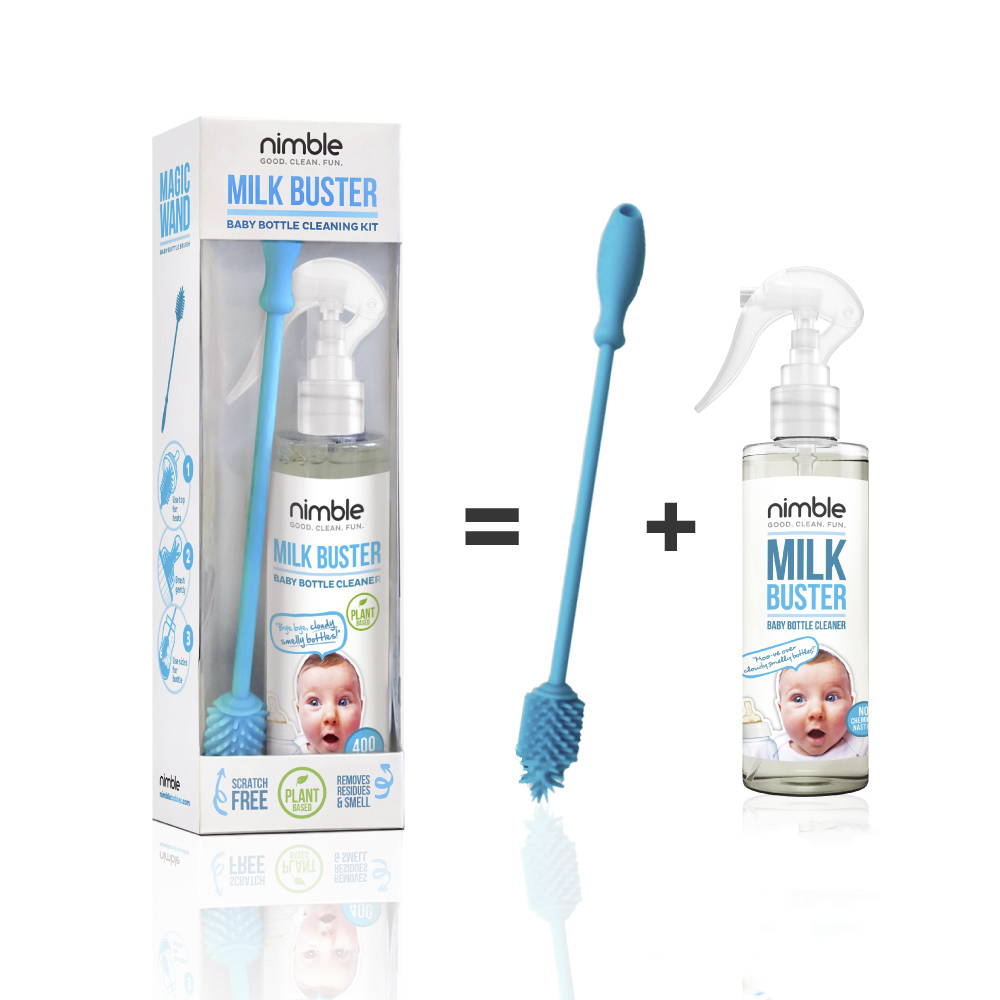 Mums Love: Nimble Milk Buster Baby Bottle Cleaning Kit
This safe & scratch-free cleaning kit includes Milk Buster Baby Bottle Cleaner and a Magic Wand Cleaning Brush. The Milk Buster is powered by plant-based cleaning ingredients and odour-fighting technology that effectively cleans teats, milk bottles, sippy cups, utensils, breast pumps and even coffee machines and protein shakers!
A newborn's skin is delicate and sensitive, making them prone to skin struggles like dryness, itching, and irritations. While baby lotion and body oil are useful to keep your baby's skin moisturised, you'll also need baby balms and creams that can solve common newborn skin issues such as diaper rashes, peeling skin, and eczema. It is important to look for products that don't contain additives that may further irritate your baby's skin.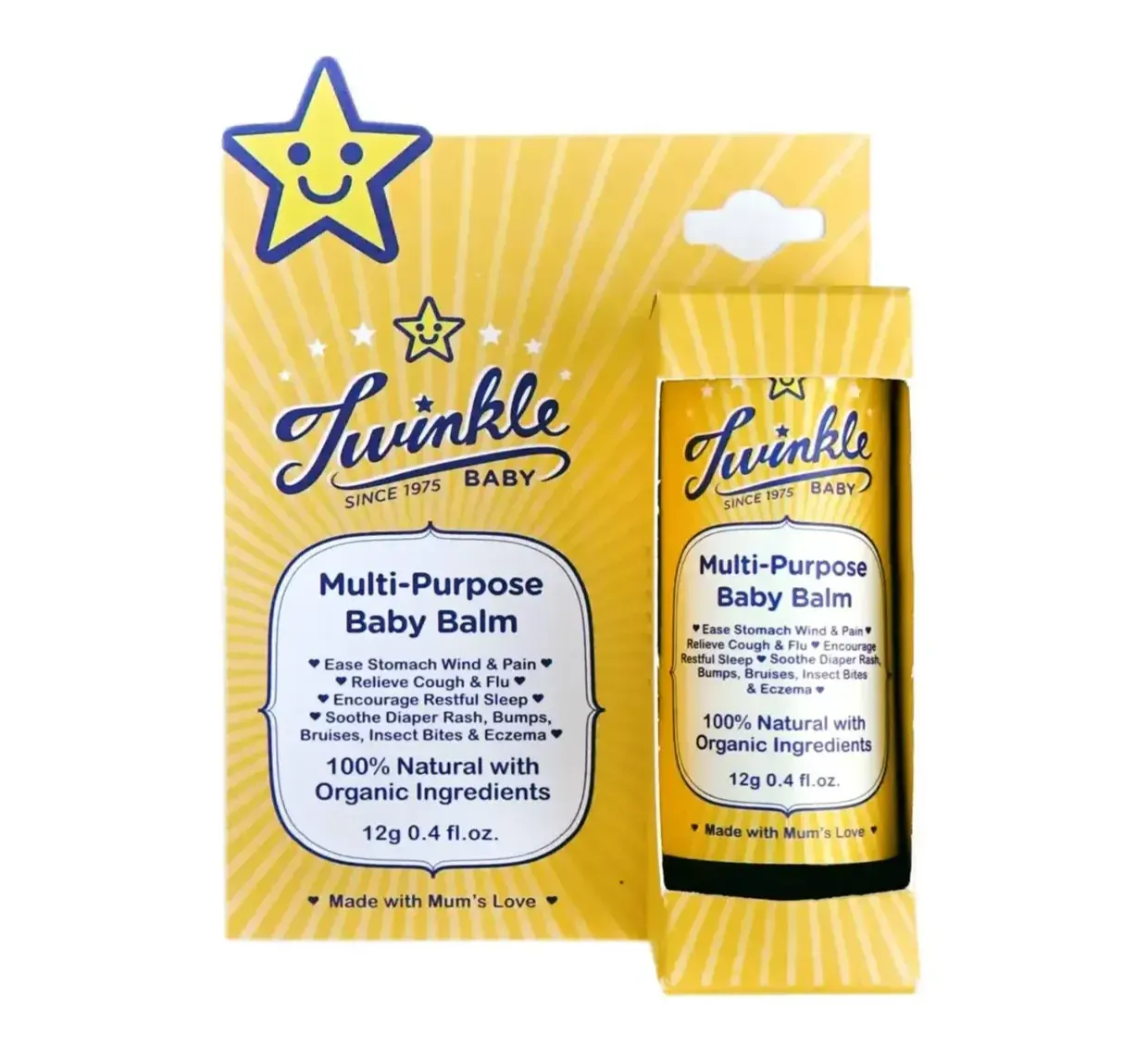 Mums Love: Twinkle Baby Multi-Purpose Baby Balm
You can have five different products tackling different skin issues of your baby, but the Twinkle Baby Multi-Purpose Baby Balm is here to make things so much easier for you. This baby balm is a blend of natural ingredients that soothes diaper rash, bumps and bruises, sensitive skin, stomach wind, cough, flu, insect bites, and promotes restful sleep!
A nail trimmer for your baby usually isn't something that you'll immediately think of getting, but it is one of the most essential. Keeping your baby's nails trimmed will protect them from scratching their own delicate skin. Trimming your baby's nail with a normal nail clipper can be daunting, not to mention babies can get fidgety during the process. A tip here is to try trimming it when your baby is asleep. You may use special baby scissors, baby-sized nail file, or other similar tools designed for the purpose.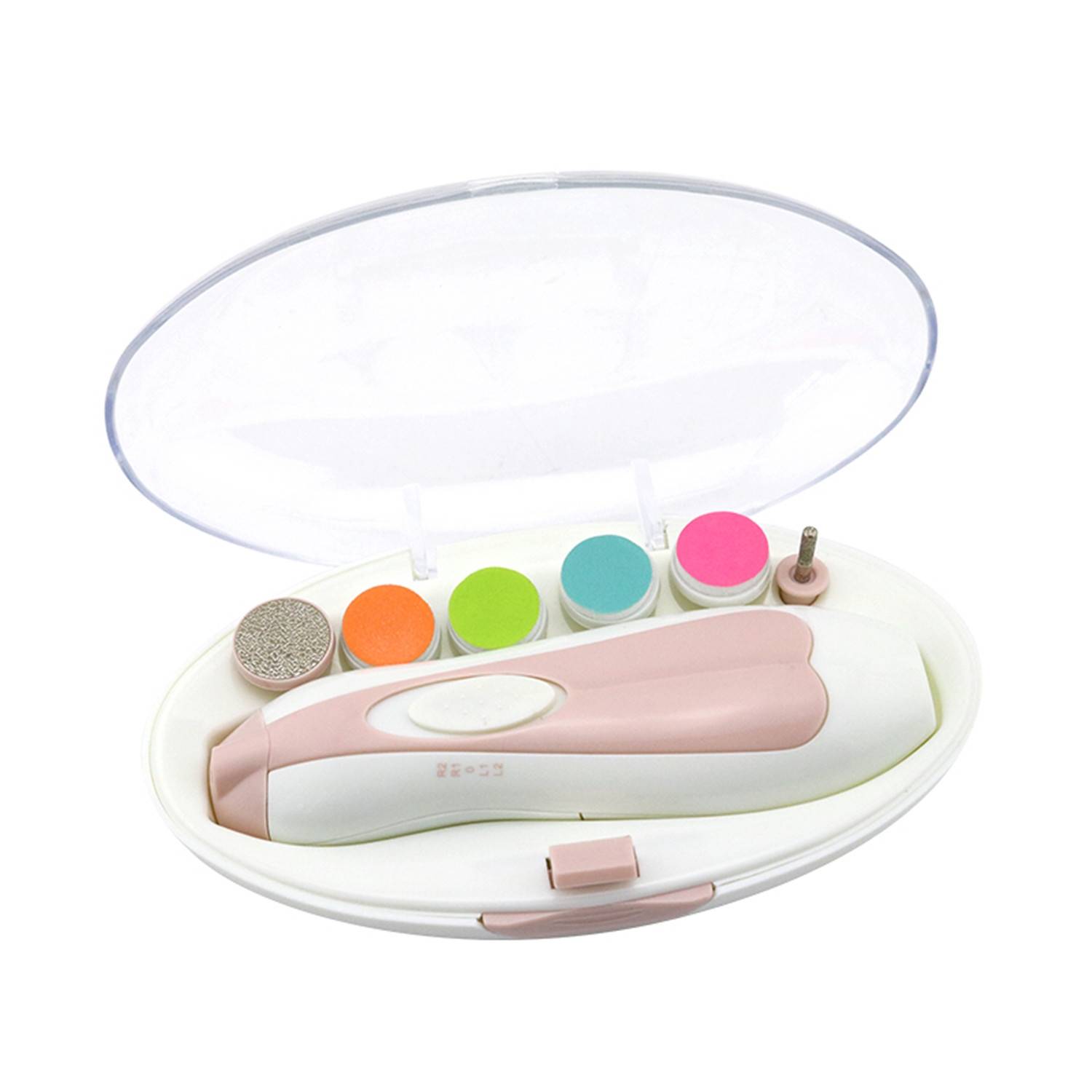 Mums Love: Haakaa Baby Nail Care Set
This electric nail trimmer from Haakaa has been popular among new mums as it helps to trim baby's nails easily without using sharp scissors. It comes with five grinding pads varying in strength that you can easily switch as your baby grows into toddlerhood, and you can even use it for your own nails. Although this is an electric trimmer, it has a quiet motor that doesn't sound intimidating to babies.
Clogged ducts and breast engorgement are common struggles among new mums. Breast engorgement is caused by an increase of milk supply in your breasts, causing them to become firm, swollen, or even painful. Depending on your situation, mild breast engorgement can be treated at home with massage, warm compress, or cold compress before or during nursing. Instead of using your hand, a lactation massager will work more effectively in relieving your discomforts and improve your milk flow.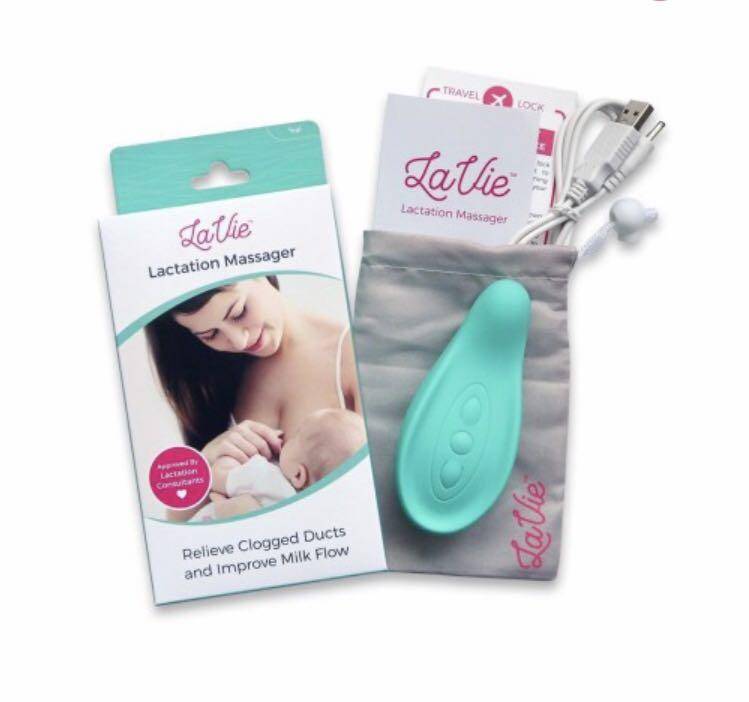 Mums Love: LaVie Lactation Massager
Many breastfeeding mum swear by the LaVie Lactation Massager for relieving breast engorgement and encouraging milk flow at home. Made with safe medical-grade silicone, LaVie Lactation Massager is approved and recommended by lactation consultants. It comes with gentle yet effective vibrations to help you break through blocked ducts for healthy nursing. It is waterproof, quiet, rechargeable, and comes with multiple vibration modes.
The last on the list is a baby carrier. A carrier allows you to carry your baby hands-free while getting your chores or errands done. Physical contact not only strengthens the bond between you and your little one, but it also helps with your baby's developmental and emotional growths. When choosing a baby carrier, remember to put the comfort of you and your baby before any other features. Some practical guidelines include getting one that is light, airy, and adjustable.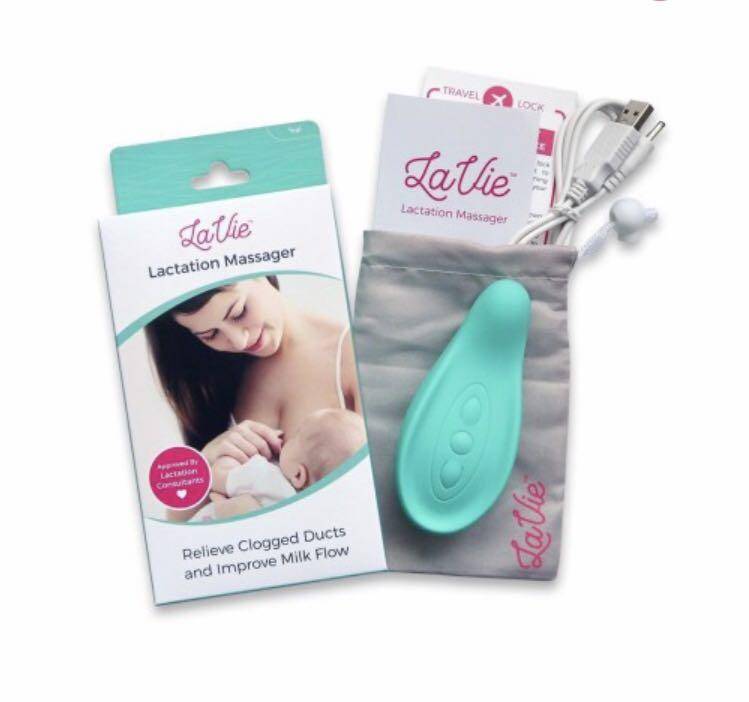 Mums Love: Baby Tula Free-to-Grow Carrier
Considering its popularity, you've probably heard about the Baby Tula Free-to-Grow Carrier. It is one of the best baby carriers in the market in terms of practicality, design, and comfort for parents and baby. The easy-to-adjust design makes it perfect for carrying your baby from birth to early toddler hood. Made with soft and 100% breathable cotton, the FTG Carrier offers ergonomic front and back carry positions that promote your baby's healthy hip and spine development.
To Wrap Things Up
There you have it! Five important yet often overlooked baby items. If you realize you have missed some products on the list and are looking for great deals from babies online shopping sites, get them on MumChecked and earn rewards today!
At MumChecked, you will find the right products that work best for you with the help of genuine reviews by other experienced mum. You can also become a member for free and leave reviews to earn exciting rewards along the way! Have fun shopping!
Join MumChecked Reward
Program Now!
Enjoy Exclusive Discounts, Greater Savings and More Rewards just by shopping and sharing your product reviews today!
---